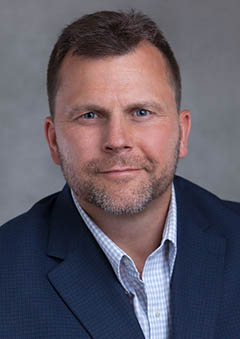 Stew Markham
AWP Facilitator
Stew is a driven and focused individual with an infectious energy and a love of sport. His passion earned him a spot on the Canadian Track Team as a Javelin thrower, which led to his enrollment in Physical Education at Augustana University College. After graduation in 1998, he made the leap into professional sports as a hockey player in Australia's Super League. Stew started his career in construction as a carpenter/ scaffolder over 20 years ago working on a series of mega-projects through the Carpenters' Local 1325 Union. He fine-tuned his organizational skills in progressive assignments as a Foreman, General Foreman and then as a Civil Superintendent before graduating into Project Management. Along the way, Stew also took a keen interest in safety management and has earned his NCSO certification along with accreditation as an Emergency Medical Responder, Rope Rescue Technician, and Firefighter. He continues to train teams in rope rescue as time permits.
Stew's engagement with Workface Planning started when he was a Civil Superintendent on a multi-billion $ mega project where he was responsible to apply the process and direct the Workface Planners. He joined the Insight-AWP team in 2012 as a WFP Subject Matter Expert and has worked on assignments in Fort McMurray, Fort St John, Calgary, Saskatchewan and now Houston. His role as the field coordinator is where the rubber meets the road and where his 'show me' attitude and ability to organize stakeholders into a team, focused on a common goal, has paid off big for projects.
Stew was a member of the Insight-wfp team that were awarded the "Be Inspired' award from Bentley for the best global application of WFP software in 2016.
In his spare time, Stew is coaching hockey and developing an acreage in Beaumont, Alberta that comes with a man cave, skating pond and eventually a house, which will be the perfect environment to raise his 'soon to be' teenagers with his wife.